We can respond to your enquiry.
Health Care Supplies Inquiry:- info@healthcaresupplies.com.pk
INTRODUCTION
HISTORY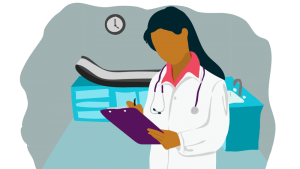 In 2009 Health Care Supplies start working as general order supplier and contractor for disposable items especially in field of hospital, later on as the firm progressed it gradually shifted on imports of different items and from different countries world wide. Now Health Care Supplies has been an established and well known as importer and supplier in Health Care industries specializes in after surgery and disposal items. Health Care Supplies vision is to continually consolidate our position as one of the leading Surgical Disposable Company in Pakistan.
Our new venture Health Care Supplies involved in Uniform & Medical Lab Items business that is now recognized as a major supplier of uniforms, Lab Items and work wear to all industry sectors. Health Care Supplies has strong network of supply chain across the Karachi, lahore, islamabad and rawalpindi
PROFILE
Health Care Supplies is importer and supplier of healthcare products, Lab Items, uniforms and work wear products. We cater for all industry sectors including hospital, corporate & hospitality.
Our Mission
Helping people live the healthiest lives possible.
Our Vision
Be a model in health system by providing extraordinary care and superior service at an affordable cost.
"CARING FOR YOU IS OUR PRIVILAGE"
Our Values
Integrity: We are principled, honest, and ethical, and we do the right thing for those we serve.
Trust: We count on and support one another individually and as team members.
Excellence: We perform at the highest level, always learning and looking for ways to improve and introduce innovative products in local market.
Accountability: We accept responsibility for our actions, attitudes, and health.
Mutual Respect: We embrace diversity and treat one another with dignity and empathy.